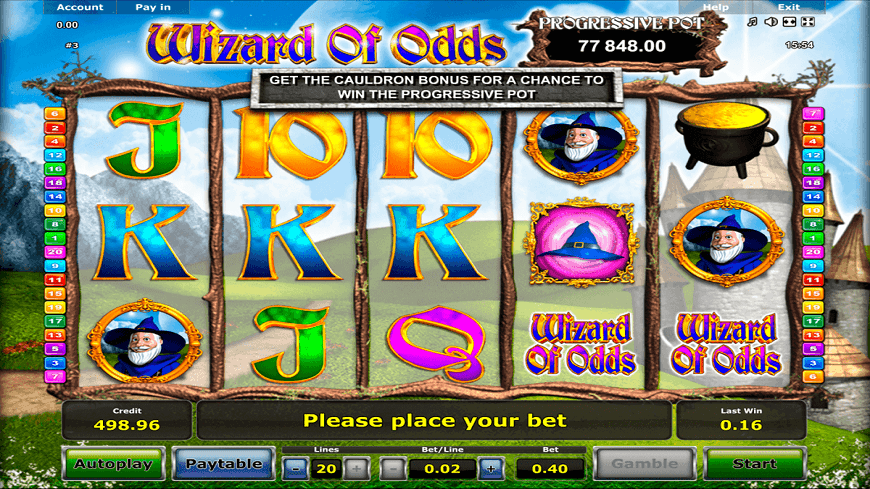 The Wizard of Odds Overview
In contrapposizione con le slot più moderne fatte di luci accecanti e suoni distopici, la Novomatic ci porta in una storia lontana, fatta di musiche rilassanti e colori a pastello, per unirci alla compagnia dei protagonisti di Wizard of Odds. Chi è alla ricerca di un cuore, chi di un cervello e chi di un montepremi senza precedenti.
Nonostante il design non sia dei più accattivanti, è il gameplay a farla da padrone con il suo RTP al 93,29% e il suo bonus del calderone, in cui lo stregone aggiungerà le pozioni da te scelte nel calderone per creare la pozione che ti renderà ricco.
Un gioco abbastanza statico e in cui sarà necessario investire tempo, dei premi che variano a seconda della puntata essendo quasi esclusivamente moltiplicatori, ma che saprà soddisfare gli amanti del genere.
More Novomatic Free slots